Ryan Mason announces retirement from football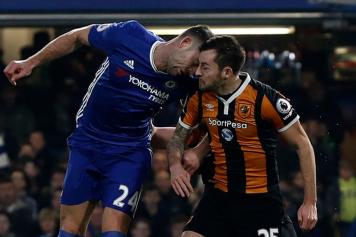 13 February at 14:45
Former Tottenham and Hull City midfielder Ryan Mason has announced his retirement from football because of a severe head injury he sustained in January last year.
While Mason last played for the now Championship side Hull City, he suffered a skull fracture at the hands of Gary Cahill during Hull's Premier League game against Chelsea on 22nd January of 2017 at Stamford Bridge. Doctors had to insert 14 metal plates and 42 staples on his skull because of the injury.
The former England international was a product of the famed Tottenham youth academy and was another one of those players who had made the cut under Mauricio Pochettino. On medical advice though, Mason has called time on his career despite being able to play.
In an emotional statement, he said: "I can confirm that following specialist medical advice I am having to retire from playing professional football."
"I have worked tirelessly in order to be able to return to the pitch. Unfortunately, having taken expert medical advice now I have no option but to retire due to the risks involved given the nature of my injury."
Kaustubh Pandey(@Kaus_Pandey17)