Sabatino Durante:"Gabigol should have joined Juventus"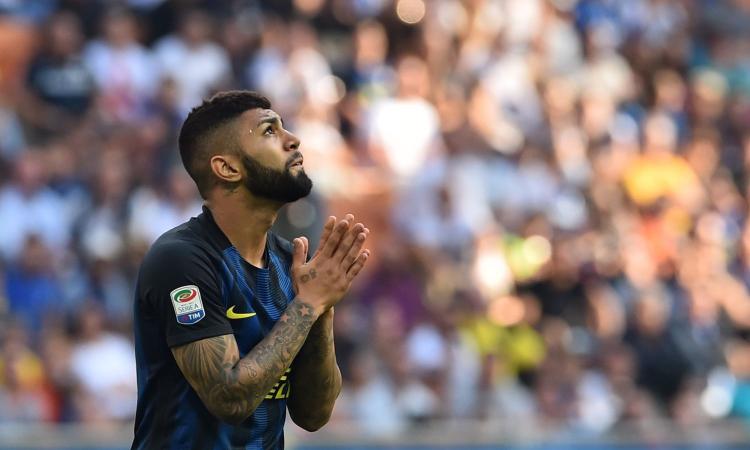 2018-21-01 - 14:00
Prominent
football agent Sabatino Durante has said that Inter Milan flop Gabriel Barbosa would not have suffered the same fate if he had joined Juventus.
In an
exclusive interview with CalcioMercato, Durante talked about why the Brazilian, who was once dubbed to be the "Next Neymar' and the future of Brazilian, flopped at the nerazzurri after he joined from Santos. Durante also talked about plans to work in Italy again and elaborated on the players who shone for Brazil during this past summer's FIFA Under-17 World Cup.
Regarding
Gabigol, he said: "Gabigol is a great player but Inter, unfortunately is not a team that has historically had a connect with the youth.
"Gabigol did not find room to play in the position because of (Antonio)Candreva. If you don't play, you must never lose self-esteem, confidence, or you risk compromising with your career.
"If you can search my interviews on the internet, I said months ago that while the player came to Inter, if he had gone to Juventus, he would have done well. I had said that if he went to Inter, after a week he would have a lot of troubles.
"In fact, I had actually communicated this in private to Inter's executives at the end of July, beginning of August 2016. In football, sometimes it is wrong and other times you make guesses. This time I was not too sure."
Durante also
talked about the future of Luka Modric, who has time and time again been linked with a move to AC Milan, the club he has supported since childhood. Durante said: "Modric plays in the biggest team in the world and I think he will still be in Real. The future? It does not depend on us!"
Durante talked up the cases of three youngsters who had impressed in the FIFA Under-17 World Cup in India. One is Alan Guimaraes, who is reportedly an Arsenal and Real Madrid target. Durante said: "
Alan is a gambler, maybe a bit small physically but the little ones become phenomenal can end up becoming Maradona, Messi, Iniesta etc or remain eternal promises. Alan is good, not a phenomenon at least for the time being. Brazilian football is a great showcase and has great talents, normal that important teams follow these young talents."
When asked about Lincoln and Paulinho, Durante told: "
Lincoln has an eye for goal, maybe he will become a good player. Paulinho for me is already ready to be a regular player for Brazil and make a name for himself at a European team that would help him grow and mature. Paulinho is a great player!"
Durante also told that Watford sensation Richarlison, who was signed by the club from Fluminense this past summer, should play the World Cup for Brazil in Russia. He said: "
Richarlison is a great player. He has everything: physicality, dribbling, goal, speed and technique. He has a lot of competition in his role today- Neymar, Coutinho and William, but he is stronger than Douglas Costa and I will tell my friend Tite, who is a great person, that Richalison deserves to go to Russia."