Sacchi: "It will be a great season for Milan, Leonardo and Maldini are important"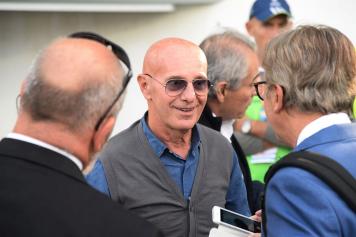 08 August at 20:00
Arrigo Sacchi, former coach of Milan,
spoke about the Rossoneri to La Gazzetta Dello Sport
, declaring his happiness with the new ownership.
"I'm happy, I'm sure this will be a great season for them. I like how the ownership has conducted its business. Leonardo and Maldini's commitment is important, not only are the former Rossonero, but they are also intelligent and competent.
"I'm convinced that Caldara will do well, Higuain will be decisive. He's a champion that we've already admired for Napoli and Juventus. The boys from last year will become men and the limits will disappear to leave room for growth.
"In 1987-88, Milan went from fifth in the league to becoming champions. The club, the history and the fans will help the Rossoneri, but they must believe it. It has to be done together," Sacchi concluded.