Sagna: "Why I joined Benevento"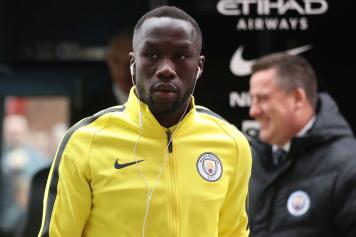 04 February at 17:10
Former Arsenal and Manchester City defender Bacary Sagna has joined Italian club Benevento until the end of the season.
The Witches are currently bottom of Serie A in their first campaign in the Italian top flight, winning just seven points from their 22 games so far.
Sagna, 34, has been a free agent since City let him go at the end of last season with his contract expired. The Frenchman admitted he had had offers from clubs around the world but opted to join Benevento for "footballing reasons".
"In the past few months, I have had several offers from clubs in the top leagues in England, France, Spain, Turkey, the MLS and elsewhere in Italy," Sagna told
FootballFancast.com.
"However, they were not the right moves for myself or my family.
"Going to Benevento is not a move I am making for financial reasons. I could have gone to many other clubs, many of whom made substantial offers to me.
"My career for the past decade has been at the very top level, what Benevento offers me is the opportunity to represent the underdog and to play for a club whose story is such a beautiful one.
"In an era when football has become more of a business at many clubs than an actual sport, Benevento represents the heart and soul of what a football club should be about. Passion, heart, hope, joy, love and a philosophy that is aligned to that of my own way of thinking in life."