Sala : "Uefa can't ignore Milan's history" as the rossoneri prepare their appeal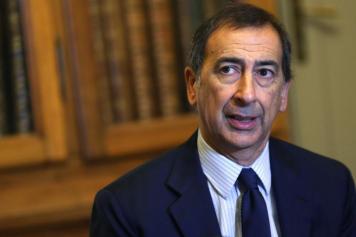 12 June at 19:58
UEFA will soon let Milan know of their FFP sanction. The rossoneri are expecting to be excluded from the Europa league as the Milan lawyers are already working on their appeal at the Court of Arbitration for Sport in Lausanne. According to the
Gazzetta dello Sport,
the TAS verdict would currently be estimated at 50-50.
UEFA have doubts concerning Mr. Li's capacity to reimburse Elliott management the needed sum by October 2018. Time will tell as this should be a long month for Milan in the sporting European courts.
Here is what Giuseppe Sala (mayor of Milan) had to say on the matter as he wrote a note on Facebook: "AC Milan are a symbol for the city of Milano. Their international success helped our city become known world-wide. UEFA can't ignore Milan's european history and the passion of their fans. On August 3rd 2017, there were 65 thousand fans at the San Siro for the Milan-Craiova game!".
Milan will still have to wait a little more as there should soon be clarity on the matter...
FOR MORE MILAN NEWS CLICK HERE