Salah and Messi won the Ballon d'Oro: France Football removed the poll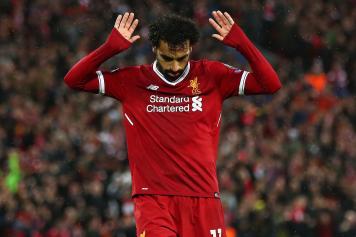 12 October at 17:12
Following the announcement of the 30-man shortlist, the French magazine France Football wanted to provide their reader with the chance of telling who they think should win the prestigious prize. Over 700.000 people gave their vote on the website of the publication, but only two names have been taken into consideration.
Mohamed Salah,
Liverpool star who has scored 42 goals in Premier League and Champions League last season,
had taken more than 50 percent of the votes, after the first 250.000
expressed their preference; then
Leo Messi
started to grow up in the rank: the five times Ballon d'Or have then surpassed the Egyptian rival and
would probably have won his 6th, virtual, prize.
But France Football decided to pull the plug at the poll.
The counter stopped at 704.396 votes, with the 48% gone to the Barcelona number 10 and the 31/% to Salah.
Just to satisfy your curiosity, the third in the rank, when the poll was pulled, was Cristiano Ronaldo with 8%, followed from very far by Mbappé, Modric and Neymar at 2%.
(The Sun, Sky Sport)
Emanuele Giulianelli @EmaGiulianelli