Salah, Hazard, Dybala, Kane, Icardi: who would be Real Madrid's best signing next summer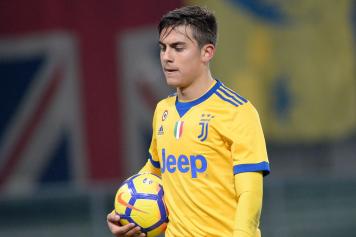 11 January at 15:50
It seems like a rather never-ending cycle: Barcelona sign a big player, Real try to match up to prove their might. And when the Catalans signed Philippe Coutinho from Liverpool, the alarms bells were ringing at the Bernabeu. That too after the Los Blancos had not signed a single superstar player this past summer. And with a host of marquee names being linked with a move to Madrid, it could be a big decision to make.
Liverpool's Mo Salah happens to be the latest player to have drawn links with Real, with Di Marzio suggesting that the interest is there. The likes of Eden Hazard, Mauro Icardi, Paulo Dybala and Harry Kane have also been linked with a move away from their clubs to the Bernabeu, but Zinedine Zidane's men will have to be careful, considering how the previous two similar superstar deals are panning out to be- James Rodriguez and Gareth Bale.
And it is obvious that all of these players will cost the club a fortune but a well-thought out choice could be worth a real deal.
Paulo Dybala:
There seemed to be certain problems regarding Dybala's situation at Juventus in the winter and while it hasn't been resolved yet, Juventus have made it clear that signing Dybala will cost a real fortune. It is said that Dybala's brother-agent has initiated contact with PSG, Real aren't too far away.
With Karim Benzema failing to find the back of the net on a regular basis, frustration is rising. Dybala's goalscoring abilities are undoubted and he boasts of an impressive tally this season. While he can play on the right-flank as well, a player like Dybala would want a permanent place in the side. And that would require either Gareth Bale or Benzema to head out.
And he might as well cost the most.
Eden Hazard
Sky Sports reported about two weeks ago that Hazard has rejected a contract extension with Chelsea and Real Madrid seem to be the favorites to sign him. Signing him though, will want the prominence of Cristiano Ronaldo to reduce and Hazard be a first choice at the club.
He is a world-class player who is a joy to watch. His similarities to Cristiano Ronaldo are stark and he could prove to be an upgrade, if he is in full swing. He would make the Real play more direct and quick; quicker than how it is with Ronaldo. And his ability to play as the second striker will come in very handy, especially if Real play a 4-3-1-2 .
And it remains to be seen how much the Belgian would cost, but it will require a massive sacrifice in the form of Ronaldo's exit.
Mauro Icardi
It is said that Mauro Icardi has a release clause in the region of 110 million and it would be tough to prise the Argentine away from Inter. But the kind of a goalscorer he is, Icardi would a special addition.
And his presence too would require Benzema to move away from the club and hand Icardi a starting spot up front. A prolific goalscorer, an Icardi on song could prove to be a better option up front than Benzema and his completeness as a forward can hand more goals up front. He is adept in playing as the sole man forward and he deserves the step up from Inter.
110 million euros would not be too much of an ask for the Los Blancos.
Mo Salah
The manner in which Mo Salah has come onto the scene is pleasing on the eye. He is the Premier League's highest goalscorer and is a threat everytime he gets on the ball. And Real would love to have someone like this Egyptian in the side.
His direct style of play and a similarity to the way Bale plays will make Salah a tailor-made replacement for the Welshman, who is struggling with injuries since last season. And while he can play as a second striker as well, he hasn't been used that way at Liverpool but was used well in that position at Roma. And Florentino Perez will love to have someone like him at Real Madrid.
He joined Liverpool only some months ago and will be at the highest possible valuation. And he would cost more than 100 million too.
Harry Kane
The Englishman is probably the best striker in the world. He has been the Premier League's highest scorer in the last two seasons and could achieve the feat once again this season.
And Madrid will love to have Kane in the side. Bringing him in would obviously mean offloading Benzema, but it seems tough to believe how Kane will leave Tottenham. He loves the North London club, the system suits him and he puts in a real shift in every game even if he doesn't score too often.Every side will love to have a player like Kane in his side, let alone Kane.
And while it is unknown how much Tottenham will want, but a player like Kane should demand a higher fee than any other player that Real Madrid are after.
Kaustubh Pandey(@Kaus_Pandey17)