Sampaoli admits Arturo Vidal has 'drinking problems'. On Alexis Sanchez...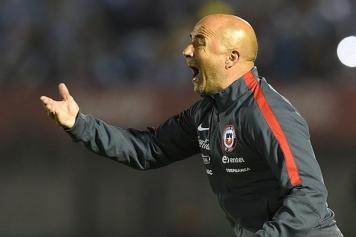 13 October at 09:45
Chilean journalist Sergio Gilbert has revealed what Jorge Sampaoli privately told him and a few more journalists a couple of years ago when the Argentinean was in charge of Chile national team. Sampaoli's have been published on
Las Ultimas Noticias,
a popular Chilean paper.
"Vidal should have a medical check, he loves drinking he is out of control. One day we were flying to Lima and he asked me if he could drink a beer. I said no because we should have met representatives of the Football association. He didn't listen to me and some of his teammates spotted him with a bottle of whiskey in his hands."
"Edu Vargas? He is always worse every time he makes return to Chile. Pinilla? I think of parties when I hear his name, whilst Alexis Sanchez is always isolated listening to music with his headphones. Medel doesn't drink anymore but is not having fun anymore. Chile will need deep changes or they will find it hard to qualify for the world cup."
His prediction has just became true.