Sampdoria considering Gattuso for the post-Giampaolo era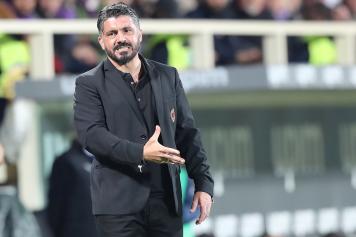 15 May at 10:15
Sampdoria and Marco Giampaolo could part ways at the end of the season, given the complicated relationship between the coach and the club management and the same goes for Gennaro Gattuso's situation at AC Milan, who has now emerged as a potential substitute of Giampaolo at the Ferraris.
As reported by
La Repubblica,
Gattuso falls within the characteristics requested by the club, which wants a young, emerging coach with hunger. Gattuso would have already been contacted by Samp but without any particular success during the first talks.
The manager's situation at Milan is somewhat complicated. He has a two-year contract with the Rossoneri and would like to stay at the club, despite some disagreements with Leonardo.
Another problem is the salary, as Gattuso earns 2.5 million per season at Milan, a figure too high for Sampdoria. The coach could potentially look for a foreign team, capable of guaranteeing him the same salary.
But Gattuso would have not completely refused the Genoese club and would have asked for time to reflect and concentrate on the season finale with Milan. It will take a lot of technical guarantees and a significant economic effort from Sampdoria to convince the former midfielder.