Sampdoria, Ferrero : "Here is the team who is now in the driver's seat for Schick..."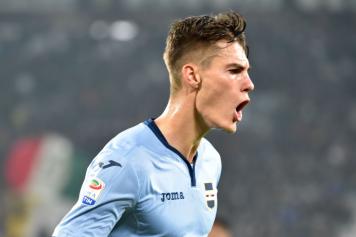 22 August at 20:37
Schick's future has been talked about a lot over the past few weeks as we still do not know who he will play for in 2017-18. Here is what Massimo Ferrero said to
LaRoma24.it (Via FootballItalia)
: " I can confirm that Roma are a long way ahead for Patrik Schick. I won't talk about the player's entourage since this is not something to discuss in public but as I said Roma are clearly ahead of the other teams that are interested in him ".
Let's not forget that Schick was supposed to join Juventus but then he failed his medical tests. He has since been cleared to play as Inter Milan have been rumored to be inches away from getting him. After all, it now seems like Monchi's club are in the driver seat to snatch him up. Schick had a solid season last year as he was one of the break-out player's in the Italian Serie A. He will be one to watch in the future...