Sarri: 'enthusiastic' for Napoli-Liverpool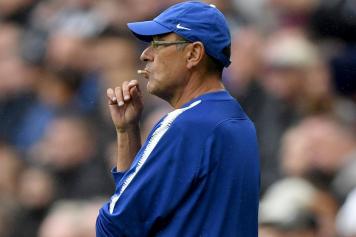 13 October at 17:00
In an interview with Corriere
dello
Sport
, Maurizio Sarri spoke about his summer arrival at Chelsea, Eden Hazard, Gonzalo Higuain as well as his former club Napoli.
"Hazard? He is immense. The adjectives make the idea of his class. Maybe even he does not know how much he can improve. He can be the top 3 or 4 in circulation," Sarri said.
"What is missing? He plays for fun and sometimes does not realize that we should go from fun to harvest. Players must put the team in front of the individual merit. Hazard as a false nine? I have thought about it a thousand times. I am tempted and maybe I will think again. But there is the necessity to believe in Morata and Giroud.
"I will love Naples and Napoli for the rest of my life. It is an indissoluble love. The other night I was enthusiastic by Napoli - Liverpool. Napoli's interpretation was that of a great team.
"Insigne? He is the best Italian footballer? He believes in himself, now more and more. He has shaken off uncertainties and the pity of those who must be protagonists in the team of his city. It was only a matter of time.
"Higuain? I miss him very much. I miss him because he will score goals until he lives. He is a goal animal, a hellish machine. I must say, he left Napoli too early. If he had stayed the following season, I think there would have been the conditions to win the title," the Chelsea coach concluded.