Sarri gives hope to AC Milan and Roma: 'I'm not sure if I'll stay at Chelsea'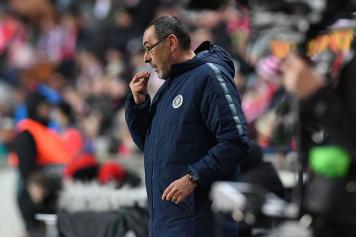 13 May at 17:15
Chelsea manager Maurizio Sarri has given some hope to AC Milan and Roma by saying that he is not sure if he will be at Chelsea next season.
Sarri joined Chelsea from Napoli in the summer of 2018 after a successful spell at Napoli. After what has been dubbed as a disappointing spell, Sarri has taken Chelsea to the Europa League final, League Cup final and to a third-place finish in the Premier League.
Recently, Sarri was
talking to the press
recently and his comments would give hope to AC Milan and Roma about his future.
He said: "If I am still at Chelsea? I think so but I'm not sure. I can only say that the club asked me to come to the Champions League and we hit the target. You know it well. I love English football, I love the Premier League.
"It's fantastic, it's at the top level in the world, I think. The atmosphere in the stadiums is wonderful and I would really like to stay."