Sarri-Juve, talks ongoing: 'positive progress'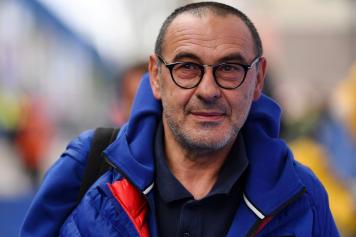 20 May at 18:30
According to SportItalia
, current Chelsea manager Maurizio Sarri is inching ever so closer to taking over the reign at Juventus.
The former Napoli & Empoli boss has looked increasingly likely to leave the London club, that despite guiding them back into the UEFA Champions League and reaching the final of the UEFA Europa League.
Despite what has been written by the Corriere della Sera about Cristiano Ronaldo's request to re-hire Carlo Ancelotti, and the close relationship between Juve CEO Paratici and Lazio boss Simone Inzaghi, it is the Tuscan who could end up taking over from Max Allegri in the hot seat in Turin.
Juventus will take a final decision in the coming weeks, meantime they get ready to part ways with Max Allegri who will be in charge of his last game next weekend when the Old Lady is hosted by Sampdoria at the Marassi.