Sarri reveals how long it will take to make Chelsea the best team in England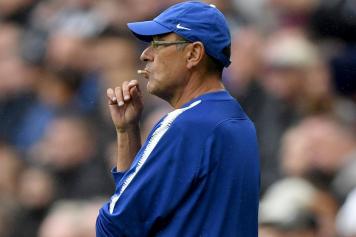 16 September at 11:10
Chelsea beat Cardiff 4-1 at the Stamford Bridge yesterday with Maurizio Sarri's side that have now 15 points in the opening 5 games. The Blues are sharing the Premier League top spot with Liverpool at the moment.
Speaking to media at the end of the game, however, Maurizio Sarri admitted that he believes the Reds are still better than his side: "I think that in this moment Liverpool and Manchester City are in another step compared to us. I think we can improve. My target is
to be the best team in England, but it's not going to take only one month. Maybe one season, maybe a little more but our target is this one.
At the moment for me, in my opinion Liverpool and Manchester City are better than us."
Watch the video of Sarri's press conference below: