Sarri to Chelsea delayed and the implications on Ronaldo to Juventus – the details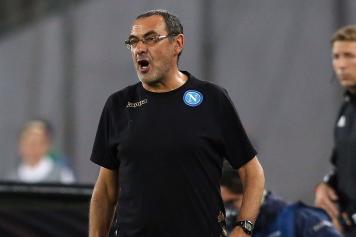 09 July at 18:45
At the start of the summer, it appeared as though Maurizio Sarri's move from Napoli to Chelsea was a certainty. The head coach expressed his interest to replace Conte in West London, whilst Napoli have already appointed Carlo Ancelotti as his successor in Naples.
The ball is now in De Laurentiis' court as he holds the power to unblock Sarri's departure; demanding that Chelsea meet his cost demands for the manager. It is thought that Chelsea would need to pay €8 million, a fee similar to his expired release clause, which Abramovich and Chelsea are looking to reduce.
Now, as the situation drags on and Sarri's move to Chelsea becomes gradually less likely, this could have huge repercussions on Juventus' pursuit of Real Madrid star Cristiano Ronaldo. Sarri wants to bring Higuain and Rugani with him from Serie A to London, for a figure believed to be around the €100-€120m figure that Juventus conveniently need to pay for Ronaldo.
Therefore, if Juventus are unable to offload Higuain and Rugani, they may struggle to purchase Ronaldo and therefore De Laurentiis inadvertently holds the key to his rival's super-transfer.
Read through our gallery to see some of the other players that Juventus could offload to finance the move for Ronaldo.
Sam Wilson - @snhw_