Sarri waits for Chelsea as Zola linked with shock Blues return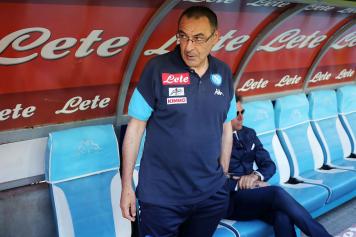 10 June at 17:00
The Chelsea-Sarri saga continues to drag on and at the moment it does not appear to be any closer to a positive result for the Italian coach. The London-based club could resort to signing either Laurent Blanc or Luis Enrique. Both coaches would come with more experience and they would avoid paying such a high price.
Sarri is currently on holiday and hopes to find a solution sooner rather than later. One of the changes concerns Gianfranco Zola, with whom Sarri has contacted in recent weeks.
Zola is a favorite of Chelsea fans and also of the club. Sarri could get in touch with Zola again and use him as leverage with Chelsea, according to La Gazzetta dello Sport. In addition, the Tuscan would like the Sardinian coach in second position. The problem remains Chelsea stalling and failing to announce neither the departure of Antonio Conte nor the arrival of any other coach.
All the latest transfer news from around Europe