Sarri weighs in on the postponing matches for fan insults debate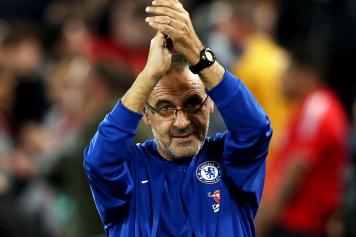 19 November at 11:00
One of the biggest debates in Italian football currently is that of what to do about the insulting chants of the fans. Despite always being prevalent in football worldwide, Jose Mourinho's gesture in Manchester United's 2-1 win over Juventus opened another can of worms entirely. Carlo Ancelotti, Napoli head coach, said in an interview that he believes matches should be temporarily delayed or postponed in the event of mass insults from the crowd.
Former Napoli head coach Maurizio Sarri, who left Naples in the summer to join Chelsea, weighed in on the debate in a interview with
La Gazzetta dello Sport
, where he said that "
I think I was the first coach to contact the referee to ask him to intervene in front of a stadium that offended the Neapolitans. I agree one hundred percent."
For more news, views and features,
visit our homepage.