Schalke, Kolasinac towards the EPL: Are Juve out of it ?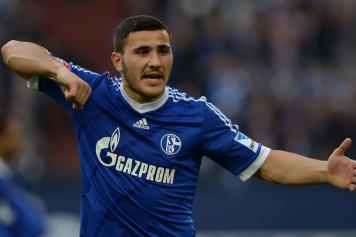 16 February at 19:46
Senad Kolasinac's name is a hot topic of late as the wing-back has attracted the interest of many big European clubs including Chelsea, Arsenal and Juventus. According to many English reports, it now seems like Kolasinac is headed towards the EPL. Kolasinac's current contract is set to expire next summer with Schalke 04 as he will be free to sign with any club as a free-agent.
The German club would still like to keep him and have had talks with him concerning a contract renewal but both parties seem distant. And Juventus? A deal seemed to be very close between the involved parties last winter and again more recently. It even seemed like Juventus were ready to make him undergo his medicals for next season but in the end a deal was never concluded. In the mean time, EPL clubs came calling and got his attention. Will it be too little too late for Allegri's Juve ?
Kolasinac has been one of the best wing-backs in Germany this season with Schalke 04.