SCOUTING REPORT: Marko Rog, the Croatian starlet chased by Inter and Liverpool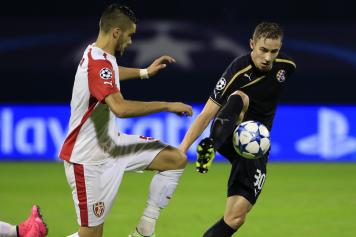 22 May at 11:00
Marco Rog, 21-year-old central midfielder playing for Dynamo Zagreb. The young Croatian starlet is the player we are going to focus on with today's scouting report.
Born and raised in
Varazdin
a small village in East Croatia, Rog has always dreamt of becoming a professional footballer. His grandfather used to follow all his trainings and games awarding him with 10 kune (€ 1.4) each time he scored a goal.
Rog was playing for
Varazdin's youth team in the 2013-14
campaign, playing two game per week most of times. That season he managed
17 goals and 10 assists in 30 games
, but the turning point of his career came a match against the RNK Split youth team. Rog missed a penalty in the last minute but his quality had been shining so much that RNK Split's sporting director asked the security services
not to let the player out of the stadium until he had signed for them!
He started the following season as a new RNK player playing most of games as offensive midfielder. In November 2014 he made is senior Croatia national team debut in London, against Leo Messi's Argentina, ending the season with 9 goals and 7 assists in all competitions.
Dynamo Zagreb
, the most powerful club in the country, could not miss out on this incredible talent, so much so they made him the most paid expensive player in the history of Croatian football, signing him for € 5 million, the double of Marcelo Brozovic's fee.
Rog was also included in Croatia provisional squad for EURO 2016 and has many chances to make it for the final 23-men team.
Inter and Liverpool are the two clubs which have been scouting Rog this season. His idol is Zinedine Zidane, his role model is compatriot Luka Modric and Rog's price-tag is in the region of € 10 million.
Aleksandar Miljkovic, translated by Lorenzo Bettoni