Matic on Manchester United move; "You don't need to think a lot about if you are going to come here"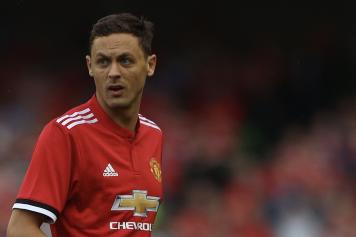 18 August at 13:05
​
New Manchester United signing Nemanja Matic has fired a broadside at his former club Chelsea ahead of this weekend's second round of Premier League matches. Having made a sensational debut for the Red Devils in their opening day destruction of West Ham United, the 28-year-old was quick to talk up his new employers ahead of Saturday's lunchtime date with Swansea City.

He told reporters that; "Everyone knows what Manchester United is about. It is different. "Chelsea is a big club, Benfica are the biggest club in Portugal. But Manchester United is Manchester United. Maybe you have two or three clubs similar to United, but it is one of the biggest clubs in the world for sure."

"When I came here for the first day, I could feel that the people at the club help you every day if you need something and supporters are very important for this club."

Matic went on to state the reason he headed north was because of one man, Jose Mourinho, explaining that; "When I decided to come to Manchester, he was a reason to come here. My decision was very quick and very clear. You don't need to think a lot about if you are going to come."