Serie A, James Rodriguez: "One day I could come to Italy"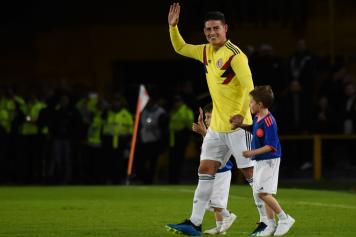 16 June at 09:35
James Rodriguez is ready for his World Cup to start as Columbia take on the likes of Poland, Senegal and Japan in their group. Currently playing for Bayern Munich on loan, Rodriguez, 26, is contracted to Real Madrid.
Speaking to microphones in an interview with GQ, James Rodriguez opened up about a possible move to Italy in the future: "
Who knows, one day I could come to Italy, but for now I'm fine in Munich."
Speaking more about Italy, Rodriguez had this to say about the national team: "[Buffon]
should have been present, he is a symbol of football and his absence is one of the worst things about this World Cup. In such an important championship, they should give a special 'wild-card' so that the best players on the earth do not miss out.
"
For more World Cup and Serie A news,
click here
.