Serie A live: Samp score four, Lazio win, Fiorentina lose to Crotone: all the results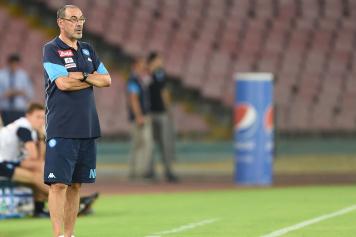 29 October at 17:02
Napoli are looking to regain the table leadership as they face Sassuolo at home this afternoon. Maurizio Sarri's side have one match in hand and want to distance themselves from Juventus who joined them on top of the Serie A table after yesterday's 2-0 away win to AC Milan.
Lazio and Benevento played at 12.30 (local time) today
, whilst Roma achieved their third successive 1-0 home win in league games beating Bologna yesterday night.
Other Serie A games to keep a close eye on are: Crotone-Fiorentina as
La Viola
aim to enter the Europa League placements, Sampdoria-Chievo with the
blucerchiati
who are still unbeaten in home games in Serie A so far this season and Spal-Genoa, one of the crucial clashes for the relegation battle.
Torino-Cagliari will be the last game of the day (8.45 pm Italy time), whilst Inter face Verona away tomorrow night.
There will be plenty of goals and emotions in Serie A this afternoon.
Check out all the live updates with us.