Serie A Matchday 14: Bottom 5 performances of the weekend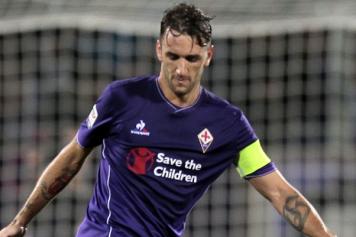 28 November at 23:01
There were many great performances in Matchday 14 but there were also inevitably some not so good ones.
​Here is a list of our top 5 flops of Matchday 14
5- Antonio Mirante : Bologna-Atalanta : Whoscored rating : 5.5 :
Mirante did not look great on either of Atalanta's goals as Bologna eventually lost the game 2-0.
4- Orestis Karnezis : Cagliari-Udinese : Whoscored rating : 5.3 :
Karnezis gave up a penalty kick which allowed Cagliari to score the first goal of the game. Cagliari eventually won 2-1 versus Karnezis' Udinese.
3- Andrea Costa : Empoli-Milan: Whoscored rating : 5.3 :
It was a night to forget for Empoli as they lost to Milan. Costa did not have a good game as he allowed Lapadula to get way too much space. To make things worse, he scored an own-goal which made it 3-1 for Milan and ended all hope for Empoli.
2- Leonardo Bonucci : Genoa vs Juventus: Whoscored rating : 4.9 :
Bonucci is one of the best defenders in the world but even the best make mistakes sometimes too. Bonucci made a big mistake which led to Genoa's first goal. He really seemed uncomfortable as he then had to leave the game in the 32nd minute of play due to an injury. He is our worse performer of the week .
1
-
Gonzalo Rodriguez: Inter v Fiorentina: Whoscored rating : 4.6
With his team 3-0 down in the first 20 minutes, Fiorentina's Gonzalo Rodriguez made the task virtually impossible after he was controversially sent-off on the stroke of half-time at the San Siro. Despite this, his teammates pulled two goals back only for the nerazzurri to close out the match in the dying seconds.
Jean-Luca Mascaro (@CalcioNews89)