Serie A midfield star leaves door open to Inter move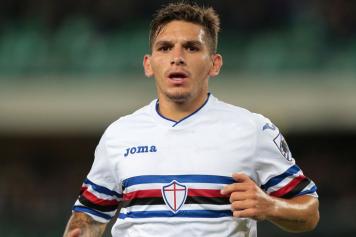 06 October at 15:10
Sampdoria star Lucas Torreira is being linked with a January move to Inter. The two clubs are on very good terms and Luciano Spalletti loves players with the technical skills of the Uruguayan
regista.
Torreira, in fact, is being linked with becoming the 'next Pizarro', one of the favourite players of Spalletti.
According to Il Corriere dello Sport
Sampdoria are not going to sell Torreira for less than € 20 million and several clubs executives have recently confirmed that Sampdoria will not sell their stars sin January.
​Torreira, however, has refused to rule out a possible move to Inter in the future.
"I want to have fun when I play and I am happy to help Sampdoria", the 21-year-old told
Premium Sport.
"I don't think about the future, I don't know what could happen, I am focused on Samp, there will be time to talk about my future, now I am focused on Samp."