Serie A respond to La Liga chief's criticism of Inter-Modric situation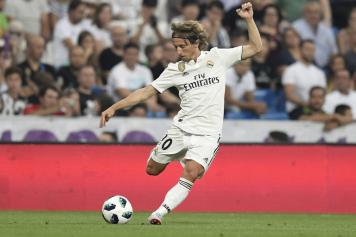 17 August at 19:40
Javier Tebas, La Liga chief, criticised Inter Milan today, accusing them of using "tricks" in their attempts to sign Luka Modric from Real Madrid; saying that they "have no money."
Serie A have responded to Tebas' criticism with an official statement:
"
The Serie A League defines itself as surprised and embittered by the statements made by the president of La Liga Javier Tebas. Declarations that, without any knowledge base, damage the image and challenge the integrity and good work of two Italian clubs and of the same Lega to which they, together with other 18 companies, adhere. The League can not passively accept statements that it considers as media tools to destabilize the international scenario.
Lega clubs operate according to the parameters imposed in each area by national and international regulations, which is why the same Lega lives a moment of great optimism and enthusiasm shared by professionals and fans and fans around the world, grown in the last seasons exponentially.
The Serie A TIM is at the beginning of a three-year period that promises to be very positive, thanks to contracts stipulated in the field of audio-visual rights, to new agreements signed with top-level partners and to the activities of the clubs that during the summer session market could bring in Italy some of the most successful players on the international scene.
On the eve of the season that will bring four clubs of the Serie A TIM in the UEFA Champions League Group Phase, we are sure that the renewed spirit and blazon of the Serie A TIM should not scare, but, on the contrary, stimulate the European panorama towards new peaks of competitiveness and spectacularity.
"
For more news, views and features,
visit our homepage.