Serie A: Roma-Verona 3-0, Here is how the Roman's fared....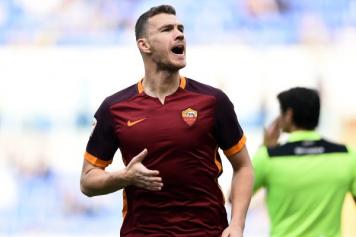 16 September at 22:38
Roma - Verona 3-0 (goals by Nainggolan and Dzeko (*2))

Roma ratings:
Alisson 6: He didn't have much to do all night long.
Florenzi 6,5: He is now back on the pitch as he had a great game. He even served Dzeko with a great assist...
Manolas 7,5: Perfect game by the Greek defender as he was a wall back there. (79' Moreno: no vote).
Fazio 6,5: Good vintage performance from Fazio as he looked solid.
Kolarov 6,5: He didn't attack much as he covered well at the back.
Pellegrini 7: Very nice game by the youngster as he seemed very relaxed...
De Rossi 6: Not a great game by the veteran but he did what he had to do.
Nainggolan 7,5:He scored a goal and then assisted another. Crucial player for Di Francesco. (74' Schick 6: He tried a few things as he is now back)
Cengiz Under 6,5: Good game by him as he still does not seem to be 100% adapted to the Serie A but this will come with time. (74' Gerson: no vote)
Dzeko 8:
Two goals and a solid overall showing by last season's Serie A top scorer.
El Shaarawy 6,5: He tried a lot but he missed a few chances. Even so, he covered a lot of ground...
Coach: Di Francesco 7
: He made a few rotations as his substitutions were also spot on.
By Jean-Luca Mascaro @Calcionews89