Serie A Round 12: Schick and El Shaarawy lead Roma to dominant win against Sampdoria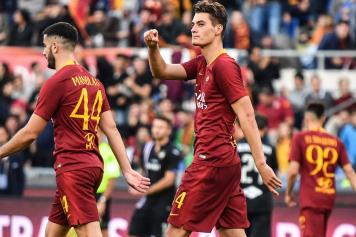 11 November at 17:24
Today's Sunday has a lot to offer in the Serie A, with some interesting match-ups taking place. Perhaps the biggest, Milan vs. Juve, will kick off this evening, though there are some nice games before.
At the time of writing, the game between Atalanta and Inter has already started, and for which we have a separate live piece.
At 15:00, Roma will take on Sampdoria at the Olimpico, looking to grab a much-needed victory. In fact, the Giallorossi are sitting in 10th place with just 16 points after 11 games, five points from the Champions League zone.
Three hours later, Lazio will face Sassuolo at Mapei Stadium. The latter are just three points behind Inzaghi's side, and could thus pass them in the standings with a win. This is something that Milan will hope for, as this would secure the fourth place for them no matter what happens against Juventus.