Serie A's golden opportunity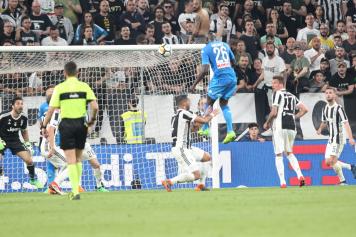 24 April at 14:30
"Opportunity does not waste time with those who are unprepared", "Opportunities will come and go, but if you do nothing about them, so will you" are just some of the phrases you are bound to read when you search the #MondayMotivation hashtag, and while they tend to be platitudes you can apply to any stage of your life, it's even more important to make the best of your opportunity when you have the chance to change a deeply engrained perception others have about you.

The current week feels like exactly this type of opportunity for Serie A- a league many have dismissed as being a one trick pony where it's only a matter of time until Juventus wins it. It's safe to say this portrayal of Serie A was driven by the Old Lady winning six domestic titles in a row, while also being Italy's only legitimate contender in European competitions.

But this perception could be radically flipped when you consider that on Sunday Koulibaly's goal reopened the scudetto race at a time where all other major leagues have already been decided, Roma is getting ready to face Liverpool in the Champions League semifinal, and we have great races at the bottom of the table to stay in Serie A, and for a spot in Europe's top competition next season which could have significant repercussions on the transfer market. So it feels like the Serie A official Twitter account is ready to drop a cover of Tupac's "All Eyez on Me"…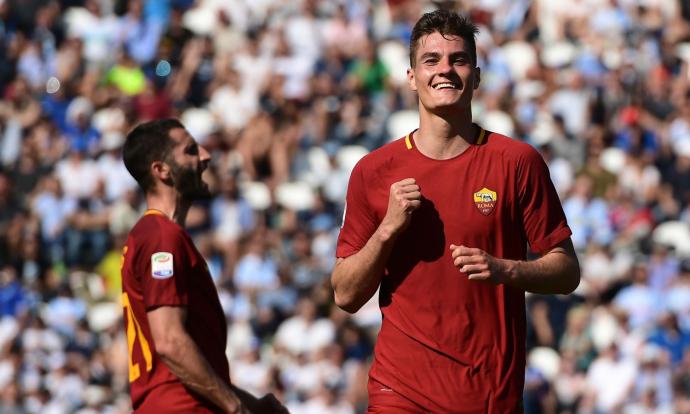 ​But before we get into how the stretch run of the season both in Serie A and Champions League will bring a lot of eye balls to Serie A, let's take a moment to appreciate what we witnessed Sunday night. Like many, I counted Napoli out many times this season- both times Ghoulam got hurt, when Juventus beat them at the San Paolo last December, and especially when they fell four points behind Juventus in the standings- but just like Rocky Balboa, they simply kept getting up.

While many including myself suggested Sarri be bold and make some changes to his lineup on Sunday and start Milik and Zielinski over Mertens and Hamsik- the stubborn Tuscan coach channeled his inner Frank Sinatra and decided to go with "My Way" as his theme song. He trotted out his usual lineup (the same one that caused him to be criticized because it played so many more minutes than Juve's core players) and still took the game to Juventus- if that wasn't enough, he won like Juve usually does in these big matches- with a very late goal to end a 0-0 tie.

Needless to say I was pretty shocked, in fact I was so certain that Juventus had already their seventh scudetto in a row in the bag, that while I was on vacation in Jamaica last March, I wrote that we would eventually remember Napoli as Steve Nash's Phoenix Suns'- a great offensive team, with a distinctive style but that had no trophies to show for their great performances. But now with their big win on Sunday night, Napoli are once again a contender to become THE hipster team in Europe and have certainly ensured Juve has a legitimate rival in Serie A ending the one team league perception.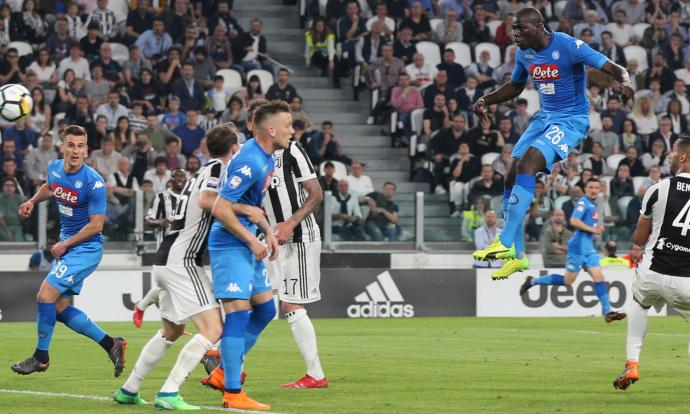 While the scudetto race is quite fascinating, the one for the other two Champions League spots is very intriguing also because of the potential implications on the transfer market. One out of Roma, Lazio and Inter will be on the outside looking when the next CL draw takes place which will likely impact the likes of Alisson, Manolas, Strootman, Felipe Anderson, Milinkovic Savic, Icardi, Perisic and Skriniar on the transfer market.

​But aside from trying to predict which players are more likely to leave if their current club doesn't finish in the top four, there are some very juicy matches to determine the outcome. Inter has a chance to give Juve another stunning blow to their pursuit of a seventh scudetto in a row when they face them on Sunday, and they finish their season by travelling to the Olimpico to face Lazio in final match on the schedule, which could very well be a one game playoff.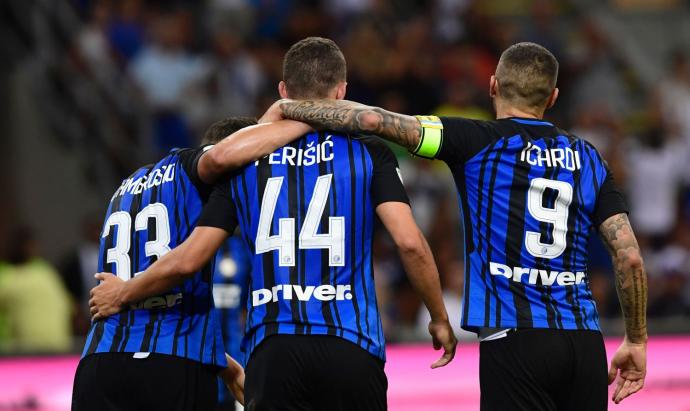 If we take a step outside of Italy's borders, we have Roma playing the first leg of a Champions League semifinal against Liverpool at Anfield. Imagine being told this would be the case on the day of the draw when Roma was inserted in a group featuring Chelsea and Atletico Madrid… In any event, the giallorossi's remarkable comeback against Barcelona, has ensured that we no longer consider Juventus the only legitimate Serie A team in Europe- a very important comeback for the league, especially after Napoli's disappointing exit.

So between having the only title race in a major league in Europe, especially one including intriguing teams who are so different from one another like Juventus and Napoli, an unexpected team in the Champions League semifinals, and a terrific battle for two tickets to Europe's top competition, Serie A has a real opportunity to improve how it's perceived by casual fans, but as they say "Opportunities don't just go away, they go to someone else"- it's time for Calcio to make the most out of all the attention it's receiving.