Serie A's like on Instagram causes anger among Lazio fans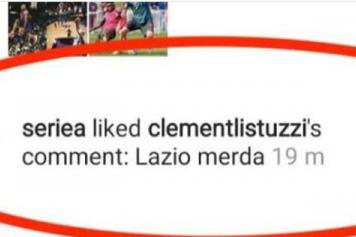 09 January at 19:40
Following an inappropriate 'like' on Serie A's official Instagram account, Lazio fans have heavily criticised the account's credibility, as well as the league in general.
The whole thing started when the account published a picture to celebrate Lazio's 119th birthday, which was immediately flooded by fans and those who aren't to keen on the Biancocelesti. Then came the 'crime'.
One comment stated 'Lazio merda', which means 'Lazio shit'. Unfortunately, a quite normal comment when it comes to any club nowadays, however, Serie A made the whole thing worse by liking the comment. Lazio fans picked up on this an immediately expressed their anger towards the league.