Serie A: Sampdoria-Juventus 0-1, As it happened...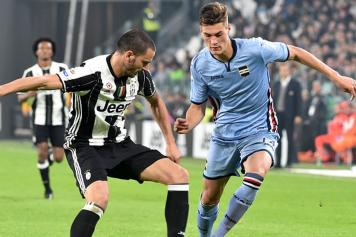 19 March at 14:20
Juventus travel to Sampdoria to face the
blucerchiati
in a key Serie A clash. The Old Lady wants to keep Napoli and Roma far from the top spot of the Serie A table although the Marassi Stadium does not bring good memories back as the
bianconeri
have lost one of their four games here against Genoa (this past November). The Serie A giants have just been drawn with Barcelona in the Champions League quarter-finals but Max Allegri wants his lads to maintain concentration in today's Serie A clash as Juventus could be close to winning their sixth successive Serie A title.