Serie A star explains why he would snub moves to Man Utd and Arsenal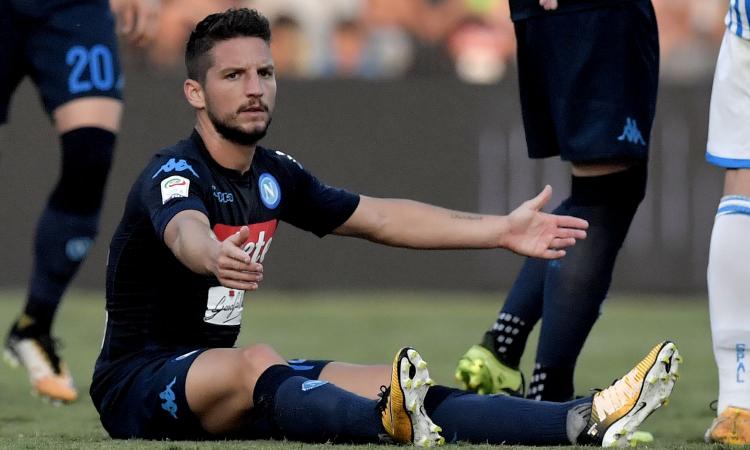 2017-13-10 - 10:50
Dries Mertens is one of the best players in Europe at the moment. Scorer of 34 goals in all competitions last season, the Belgium International has been included in the 30-man Ballon d'Or shortlist.
Mertens has a € 28 million release clause and both Manchester United and Arsenal are being linked with a summer move for the former Psv star who, however, is so in love with Naples that he would struggle to move to any other club.
Here's what Mertens told
Repubblica
today.
"I don't forget how I was welcomed here. I was nobody when I joined Naples and people have always been very nice to me. I know every corner of this amazing city, even the parts that I should not go to. Somebody snubbed this club in the past, other players don't know what they are missing."
"We and my wife have no children so we don't spent lot of time at home. We are really linked with this city, I love to enter a pizzeria and see my picture close to the main door. I have an amazing relationship with fans, I was not used to it in Belgium."
"In 2010 I came here. I was playing for Utrecht at that time. I feel in love with this city and when Benitez called me three years later it took a few minutes for him to come here. This city and this area are amazing. A friend of me and my wife owns a travel agency in Belgium and she always tells his clients to come to Naples."
"I am always happy, when I wake up in the morning there is always the sun up, Belgium is not as sunny."
And neither London nor Manchester are. Napoli fans now hope Mertens could stay at the club forever.