Serie A star reveals he left Arsenal for two key reasons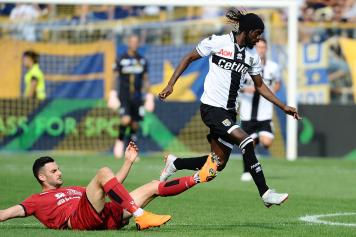 24 September at 12:15
Former Arsenal winger Gervinho made the return to European football as he agreed to sign for Parma last summer. The former Gunner has already two goals in five games and the one scored against Cagliari last week-end is already regarded as one of the best of the season.
"I didn't think about it", Gervinho said.
"It's pure instinct. The best part was when I saw fans happy with my goal. People were happy and that was the best gift for me. Make people have fun is my target",
he told La Gazzetta dello Sport
.
Gervinho had already played in Italy with Roma where he arrived from Arsenal in 2013: "I couldn't say no to Rudi Garcia, I spent a very good time in Rome where I played with the best player of the last 30 years: Francesco Totti."
"He is like a king that doesn't behave like that. I think this is his best quality. He has class. He used to make jokes with everybody, he organized dinners.
He was the best, not to mention that he could make an assist just with a glance. Garcia used to tell me: 'When Totti has the ball you need to stay on the opposite side of the pitch and then move in the middle
. You will get the ball sooner or later'. He was right."