Serie A Transfer Preview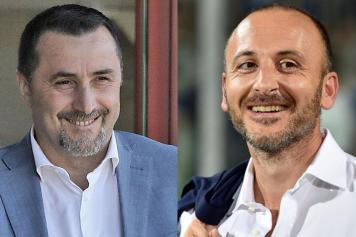 15 May at 13:35
Compared to this time last year, Serie A finds itself in a much better position as a brand. Last summer the six players that scored over 20 goals in league play all ended up staying on their respective teams, and while Bonucci and Bernardeschi were sold, they at least stayed in Italy rather than go play abroad. Later on, we would see Roma go on a very impressive run in the Champions League, and Napoli fight Juventus until almost the bitter end in a rather exciting scudetto race.

If that weren't enough to give you hope when it comes to Italian football, we also saw a former Serie A player, Mohamed Salah, establish himself as a legitimate Ballon d'Or contender combatting the perception that some "stars" can only shine in Italy because of the lack of quality. So now the questions is, can the league continue to grow so they can no longer be considered a transient place where players improve before they move on to greener pastures?

​With that question in mind, let's look at the core players on the top teams and take a both optimistic and pessimistic approach to what could transpire in the coming months: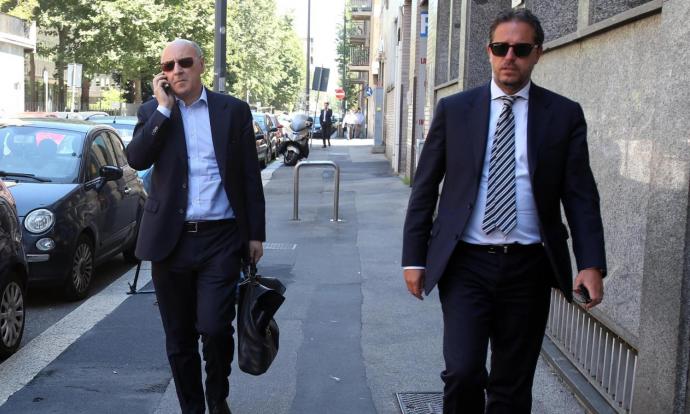 Juventus

Core Players: Szczesny, Chiellini, Benatia, Douglas Costa, Pjanic, Dybala, Higuain, Alex Sandro, Bernardeschi, Khedira, Cuadrado, Matuidi, Mandzukic

​Glass Half Full Outlook: Juventus are loaded upfront and have already bolstered their defense with the Caldara and Spinazzola additions. They already have Buffon's replacement on the squad in Szczesny, who has also earned the trust of the fans with his performances this season, and hypothetically Dybala's (although odds are he'll stay at least one more season) thanks to the Bernardeschi acquisition.

Marotta and Paratici go into the summer from a position of strength and can dedicate their attention to revamping the wingback position (Lichtsteiner, Asamoah are leaving and Alex Sandro could follow them out the door) and the midfield. While last summer Alex Sandro's departure would have felt like a devastating loss, his performances this season would make it a much easier pill to swallow.

​Glass Half Empty Outlook: in the past 4 years, Juventus' midfield has gotten progressively worse going from Vidal, Pirlo, Pogba and Marchisio to relying heavily on players Real Madrid and Paris St Germain were willing to let go of. Even with the expected addition of Emre Can, it won't be easy or cheap for Marotta and Paratici to bridge the gap with the midfields of the top European sides. While losing this season's version of Alex Sandro would burn less, Asamoah's departure could end up being more significant than most realize. Finally, the fact that Juventus has to pay over 40 million to buy Douglas Costa from Bayern outright, shouldn't also be underestimated when trying to figure out how much Juve can spend.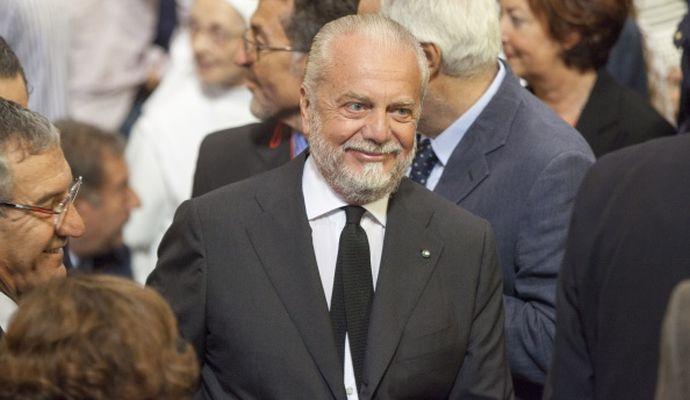 Napoli

Core Players: Koulibaly, Jorginho, Hamsik, Allan, Ghoulam, Mertens, Insigne, Callejon, Milik, Zielinski, Hysaj, Diawara

Glass Half Full Outlook: while many believe Sarri's squad chocked at the end of the season, they'll still finish this campaign with at least the 6th most points in a season in Serie A history and have no Financial Fair Play issues to worry about on top of having the guaranteed revenue from the Champions League- so there's no denying the partenopei go into the summer in great shape, at least on paper. Napoli can also expect to see improvements from Diawara and Milik next season on top Ghoulam's return from his second injury. There's certainly a more than solid foundation in place but…

​Glass Half Empty Outlook: Pepe Reina maybe the first of numerous starters to leave the San Paolo this summer. Manchester City have set their sights on Jorginho, Hysaj/Ghoulam/Albiol and Mertens have exit clauses and Koulibaly will be one of the top choices for any club in need of a center back. It's certainly possible Napoli will find themselves starting a new cycle, especially should Sarri leave.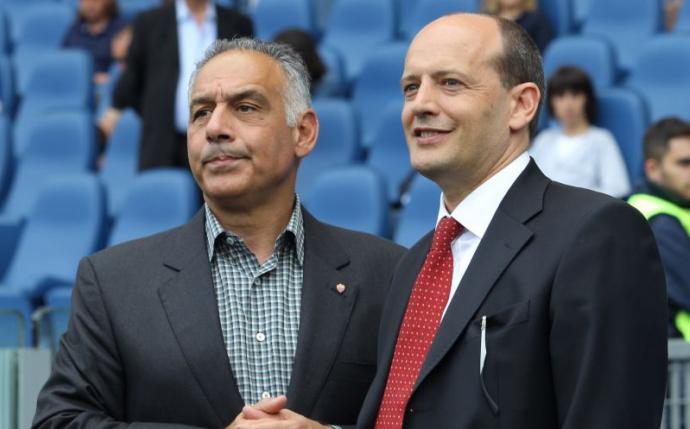 Roma

Core Players: Alisson, Manolas, Florenzi, Strootman, Dzeko, Pellegrini, Under, Nainggolan, Perotti, Kolarov, Fazio, De Rossi, El Shaarawy, Karsdorp

Glass Half Full Outlook: turns out I was very wrong when I suggested Roma should just blow up the team and rebuild. With the deep run in the Champions League this season and the revenues that came with it, the club will likely no longer have to wait for the new stadium in order to be in a financial position that allows them to keep their best players. Should Alisson leave this summer, Roma has also already shown the ability to replace a top keeper since the giallorossi actually improved at the position despite Szczesny's departure. Roma can also expect to receive more contributions from Schick, who improved in the final stretch of the season, and especially Karsdorp who suffered two knee injuries during the season.

Glass Half Empty Outlook: Monchi has a lot of work to do in the midfield. De Rossi is thirty five and when you consider injuries and lifestyle you could say Strootman and Nainggolan's best days are almost certainly behind them- if that weren't enough, Lorenzo Pellegrini is a target for numerous top clubs. Roma has also struggled to reach an agreement with Florenzi on an extension and Manolas, who came close to leaving last summer, has an exit clause in his contract.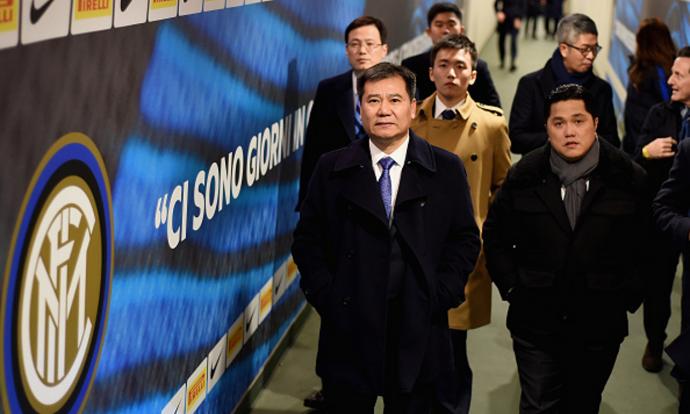 Inter

Core Players: Icardi, Skriniar, Perisic, Miranda, Rafinha, Handanovic, Cancelo, Brozovic, Candreva, Gagliardini

​Glass Half Full Outlook: the nerazzurri have already been very active on the transfer market in 2018 by acquiring Rafinha on loan with option to buy, and closing deals for De Virj, Lautaro Martinez and (almost certainly) Asamoah. These moves give them options when it comes to Icardi and potentially Skriniar's futures since they already have hypothetical replacements in Martinez and De Vrij respectively. Should both Icardi and Skriniar stay, Spalletti will have quality options when it comes to changing formations and/or improving depth.

​Glass Half Empty Outlook: last summer Inter were able to avoid having to sell Perisic, or any other significant player for that matter, despite having to meet some strict Financial Fair Play parameters. But a year later, they can no longer count on Sabatini's ability to generate "plusvalenze" and are in serious jeopardy of losing Cancelo- arguably the club's best right back in recent years- since Valencia are demanding the nerazzurri pay his full option to buy in light of the fact they have even better offers for him.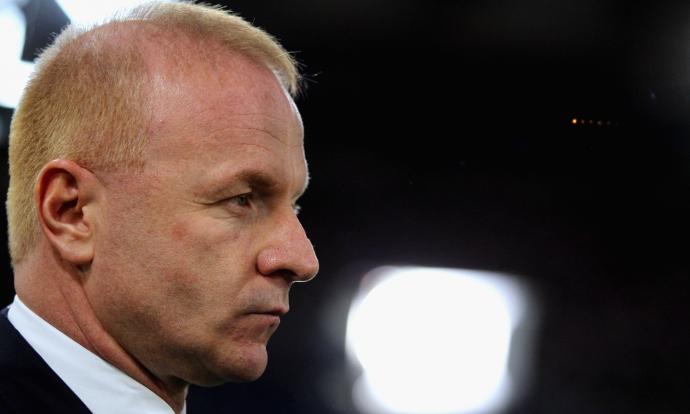 Lazio

Core Players: Milinkovic Savic, Luis Alberto, Immobile, De Vrij, Lucas Leiva, Felipe Anderson, Strakosha, Parolo, Lulic, Marusic

​Glass Half Full Outlook: in recent years Lotito and Tare' have replaced numerous star players well- last summer the team actually improved after Lucas Leiva replaced Biglia and Luis Alberto essentially took Keita's place. They are set to make a fortune on Milinkovic Savic after having extended the contracts of numerous other key players including Immobile, Strakosha and Luis Alberto.

​Glass Half Empty Outlook: Lazio's Achille's heal has been the defense in recent years, and now they're losing De Vrij to a team they will be competing with in the standings for the foreseeable future. The midfield will also likely take a step back with Parolo turning 33, Lucas Leiva 31 in addition to Milinkovic Savic's expected departure.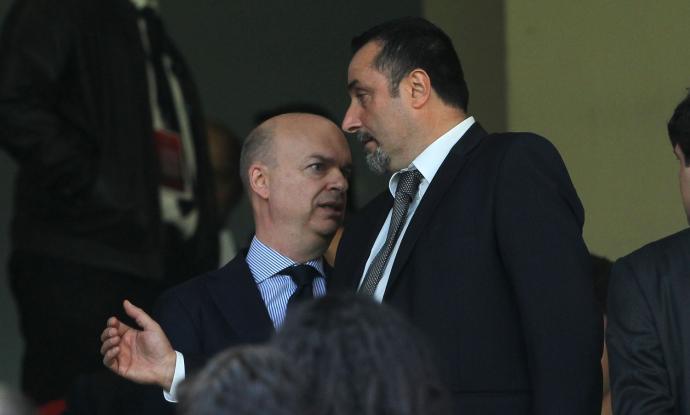 Milan

Core Players: Calhanoglu, Romagnoli, Bonucci, Kessie, Suso, Bonaventura, Donnarumma, Biglia, Conti, Cutrone

Glass Half Full Outlook: while Milan failed to live up to the lofty expectations that came after a summer of dominating the transfer news headlines, the club at least has upside when you consider that they fielded one of the youngest teams in Serie A. Calhanoglu showed considerable improvement under Gattuso, and the team should get off to a much better start now that it had some time to gel in addition to likely having a summer retreat much more focused on athletic conditioning than during Montella's reign.

​Glass Half Empty Outlook: despite spending over 200 million last summer, it's hard to say how much Milan really improved, especially when you consider that some of the players that left- Deulofeu, Bacca and Kucka- would have likely continued to be starters had they stayed (they at least still own Bacca).

​With the upcoming UEFA ruling on the settlement agreement looming in addition to the uncertainty surrounding the ownership situation, it's more likely Milan will be making more moves like Pepe Reina and Strinic than say a striker that can truly elevate the squad. Donnarumma's transfer value likely took a hit after his performances this season (and Alisson has surpassed him as THE goal keeper to sign this summer from Serie A) and Suso has a 40 million exit clause.