Sevilla director on return of Milan striker 'It is difficult, but we will not exclude it'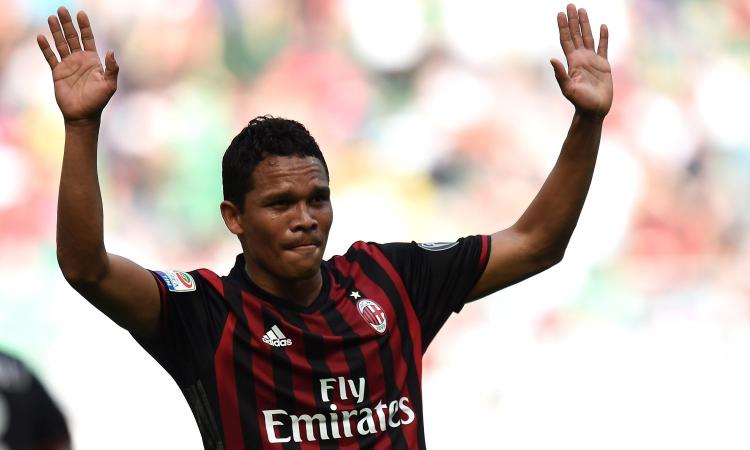 2017-03-08 - 20:25
The market rumors continue to circle Carlos Bacca. The player has long been among those on their way out of Milan and is keen on his return to Sevilla, the team from which Milan bought him in 2015. The arrival of Andrè Silva, in addition to the ongoing search for a point striker (Kalinic, Aubameyang, Diego Costa) closes the door on the Colombian. Thus Bacca will be relieved to be in a squad again that values him, ​​leaving Milan to avoid losing his spot ahead of the 2018 World Cup.
WORDS - The confirmation of the possibility of Bacca coming back to Andalusia comes from the Spanish club's sports director, Oscar Arias, who said, "We always take into consideration the possibility of getting good players. I do not want to go into the specific case of Carlos Bacca. We are aware that it is complicated and difficult to get him, but Sevilla never neglects anything."
Bacca came to Milan directly from Sevilla for a total of 30 million EUR. Mirabelli and Fassone evaluate him closer to 20 million, a figure that perhaps can be achieved by inserting some bonus. Milan have long been open to a sale for the Colombian striker and are only waiting for the right offer. In the past there was interest from Turkey and England, with Ligue 1 side Marseille now looking to be in pole to acquire Bacca, but still has not made a final offer. As Milan wait for the right proposal, Sevilla search their strategies to bring the player back...