Sevilla, Roma or Inter for Liverpool's Sturridge?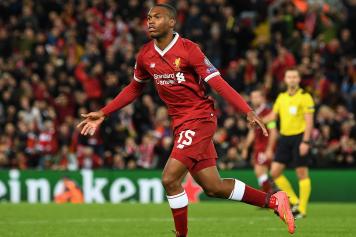 19 January at 21:20
According to the Uk version of Goal.com Inter are the frontrunners to sign Liverpool's English international striker, Daniel Sturridge, but the players first choice is La Liga outfit Sevilla, currently coached by former AC Milan manager Vincenzo Montella.
The Spanish side has not yet submitted a proposal for Sturridge, they have only asked about his availability. Inter, on the other hand, have submitted an offer for a season long loan, paying his wages in full and are looking for a potentially permanent deal. According to the report Inter have been very adamant to sign Sturridge which has been very encouraging in his decision.
Sevilla are also looking to add Chelsea's Michy Batshuayi to their squad, so it is uncertain what they will do going forward. For now, it seems Inter is the only team with a concrete offer on the table for Liverpool for the former Manchster City and Chelsea player.
Liverpool's German manager Jurgen Klopp has declined to comment regarding the future of English international striker Daniel Sturridge during a press conference.
When the former Borussia Dortmund manager was asked directly about the rumors surrounding the transfer of Liverpool's English international striker to Inter Klopp said that he will not be answering any questions about the transfer market, stating that "I do not talk about the market, there is still a long and decisive part of the season in front of us. We need all the players we can get, we will see what happens. "
The former Manchester City and Chelsea player has not been able to find a regular spot in Liverpool's starting lineup this season due to the success of Roberto Firmino. Prior to being injured in early December, Sturridge has featured 14 times this season for Liverpool across all competitions getting on the scoresheet thrice in the process.
Sky Sports Italia reported yesterday that AS Roma are also interested in the player.
Nima Tavallaey Roodsari (@NimaTavRood)