Shameful: Juventus Under-15 player insults Napoli after win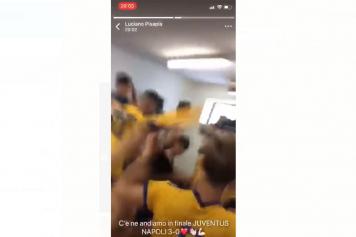 12 June at 12:10
Juventus have suffered a major blow to their image,
and all because of an Under-15s game!
The Bianconeri's youth side recently beat Napoli 3-0 in the rivalry game, news which would normally be raucously celebrated. It appears that the Turinese went well beyond the pale, however, with player Luciano Pisapia telling Napoli to "use soap."
This can be clearly seen in the video below.
This contributes to the often derogatory, generalising and vilifying treatment that is reserved to Southern teams, particularly Napoli.
Despite being called out by numerous sources, Juventus have refused to apologise so far, saying that the club "reserves the right to ascertain what happened with precision, and to decide on disciplinary action to be taken on its players."
Pisapia took to Instagram in order to apologise. "I apologise to all Naples. It was the result of euphoria, the joy of winning against a rival. I apologise, I didn't mean to offend anyone."
#Juve, vergognoso coro dell'Under 15: '#Napoli usa il sapone!' pic.twitter.com/OToC90nK6X

— calciomercato.com (@cmdotcom) June 11, 2018