Shearer: Why Salah, not De Bruyne is the Player of the Year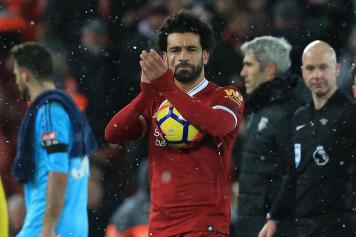 16 April at 14:05
Mo Salah should edge out Kevin De Bruyne in the race to win the Player of the Year Award, Alan Shearer argues.
The former striker wrote on his Sun column that the former Roma man's success in the Champions League quarter-final clash between Liverpool and Manchester City should be enough to tip the scales in his favour.
While De Bruyne didn't play badly, Salah scored in both as Liverpool romped to an unexpected 5-1 romp.
As confirmed by 101greatgoals, the Egyptian now has the lowest odds to take home the prize (3/10), while Kevin De Bruyne is second
on 22/10. That's quite a margin!
Writing on the Wapping tabloid, Shearer said that Salah "would now get my vote for Player of the Year.
"I said I would wait to see what happened in Liverpool's Champions League game with Manchester City before I hung my hat on Salah or Kevin De Bruyne for that award.
"What Salah did in those two ties, scoring his goals and pulling his team through to the semi-final, he would now be my pick."