Shevchenko: 'Ibra? Accepting Milan means taking on great responsibilities'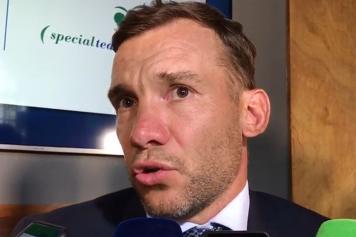 22 November at 16:45
Former AC Milan striker, Andriy Shevchenko, spoke to Corriere Della Sera about Zlatan Ibrahimovic, who has been heavily linked with a return to the Rossoneri in recent days, as they are looking for an experienced striker.
"If Ibrahimovic wants to return to Italy and he will be in condition, he will still be able to give so much. He's a good man and he has a huge resume. Everywhere he has gone, he has done well.
"If he wants to return to Milan, he can help the team a lot. Accepting Milan would mean taking on great responsibilities. It's at the end of his career, it wouldn't be a pit stop," he concluded.