Shevchenko praises Mourinho and Conte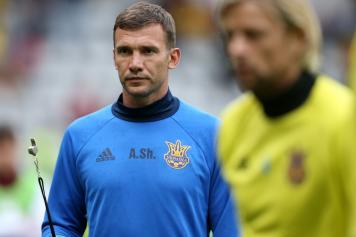 04 October at 16:30
Former AC Milan and Chelsea striker Andriy Shevchenko has released an interview with
La Gazzetta dello Sport
sharing his thoughts on the Serie A campaign.
The current Ukraine boss did praise José Mourinho and Antonio Conte, here's what he said about the Premier League managers who had been coaching Inter and Juventus respectively.
"Italy is the football university from a tactical point of view. Serie A is novel every year, and I watch it a lot. Mauro for me has always been a point of reference in every way, even humanly. We understand with one look. A world without Italy would lose flavour, I'm convinced you will do it. And in general, I no longer see an Italian crisis. In my opinion, your football has grown in recent years, thanks to an exceptional school of coaches. You always have talents of the level, but above all produce new, technical ideas with different characteristics but still revolutionary: I think of Conte, Allegri and Sarri. The latter is a kind of Sacchi 2.0: Naples is really a small revolution at the level at the moment."
Who inspires me as a coach?
Lobanovski was, for example, science applied to football when no one even imagined some methodologies. Ancelotti is perfect in human relationships, Capello is for me 360-degree stability, while Mourinho is the manager for excellence. I also learned from Zaccheroni, who had new, different ideas, and from outside I liked Lippi a lot, in creating an organized, compact and hungry group."