Shevchenko reveals missing piece from AC Milan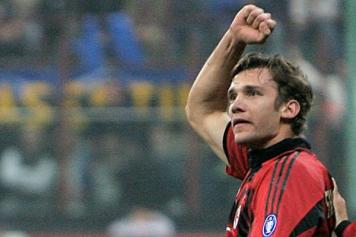 12 October at 10:51
Ukrainian AC Milan legend Andriy Shevchenko gave an interview to La Gazzetta dello Sport in which he discussed the upcoming Derby della Madonina, and what he thinks his old club is missing.
On his favorite derby experience:
"Champions semi-finals, but also in the quarter-finals, left marks on Cafu's career."
On Inter's key player:
"Icardi, a captain, a leader and a great striker. I like him very much."
On Milan's key player:
"The team is under construction, a leader has yet to be defined, but the coach must be given time."
On the potential of returning to Milan as manager:
"I have a lot of work and I really like it. I am focused on Ukraine which I want to grow. I hope I can get them to qualify for the next European championships. It is my future."
On the two managers currently at the San Siro:
They are two managers that will return the teams to the top, there are ways to do it. I think this derby gives strong motivations to both teams, staying in the Champions League area is crucial."