Simeone: Messi was everything Argentina fans wanted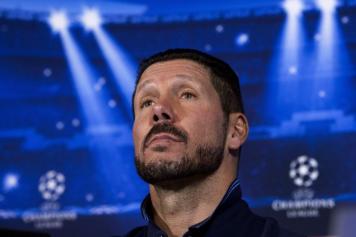 13 October at 16:30
Diego Simeone believes that Lionel Messi was "all Argentines wanted and asked for" in midweek.
Needing a win against Ecuador on the road and with their fate not in their own hands, Argentina ran the risk of missing out on the World Cup.
But the Barcelona star - who lines up against El Cholo's Atlético this weekend - played a blinder, guaranteeing an automatic qualification berth with a dazzling performance in a 3-1 rout.
Looking to beat the Blaugrana for the first time in 13 games, El Cholo waxed lyrical about the 30-year-old sensation:
"Messi was what all Argentines wanted and asked for," Simeone said in a press conference.
"I watched the entire match and he answered those critics who did not believe in him, he proved that he is the best in the world.
"Political aspect of this game? I will discuss matters that are more political than sporting, I have my thoughts but I will keep them to myself as I repeat I am just a Coach.
The Colchoneros coach also dispelled ay notion that the length of the grass (which the LFP regularly measure and broadcast on their live feed) might have an impact on the Catalans' passing game.
"The length of the grass? I am not a gardener, I am a Coach, and I go to the pitch to prepare the team, nothing else. When you invite me to your house, I use your cloths, your dishes and your glasses."