Simeone: My son could play for Atletico Madrid, but...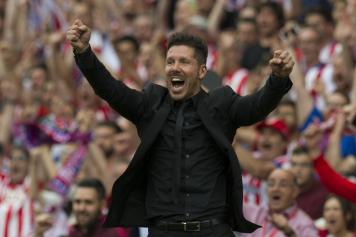 11 September at 15:45
Diego Simeone has hinted that his son Giovanni
could well end up playing in Spain.
The Atletico Madrid Coach linked his son to his current club. El Cholito is coming off 26 goals in two Serie A seasons, and has already opened his account this time round.
Simeone was speaking to Cadena Cope in Spain, and having once again mentioned that he would Coach Inter one day, he also added that his son, 23, is "young, talented and has everything that I look for in a centre-forward."
Diego Costa's arrival last season solved Atletico's goal drought, though the 29-year-old hasn't scored in three Liga games this season.
Yet the former Inter and Lazio player was talking about the distant future, because of the awkwardness of having his son in the same locker room.
"But having a son in the dressing room could be complicated," he continued, "If in 5-6 years he's a major figure in international football we'll talk, but right now it's safer to have him play elsewhere. He's only 23."