Sinisa Mihajlovic: "I'll take up boxing"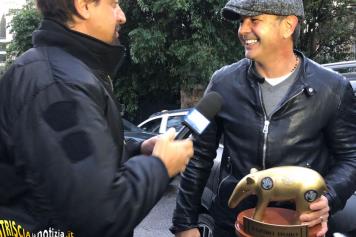 12 January at 22:00
After having been sacked by Torino, Sinisa Mihajlovic spoke with Italian TV show Striscia la Notizia where he was given an award, the Tapiro d'Oro.
The former Fiorentina, AC Milan and Sampdoria coach stated that: "I want to thank the President for giving me the chance of coaching Torino. I am sorry however that he did not call me directly to let me know that I had been sacked. We were very unlucky because the referees, when looking at the different episodes, confirmed the mistakes. It hurts me to think about it."
Mihajlovic then was asked about the impact new coach Mazzarri has had saying: "Here a new coach comes in one day changes the system of playing and wins 3-0. I am going to start boxing I like contact sports."
Mihajlovic was sacked almost 2 weeks ago after crashing out in the quarterfinal stage of the Coppa Italia against cross town rivals Juventus.
Nima Tavallaey Roodsari (@NimaTavRood)