Sister of Nainggolan on Inter move: 'Everything was perfect in Rome"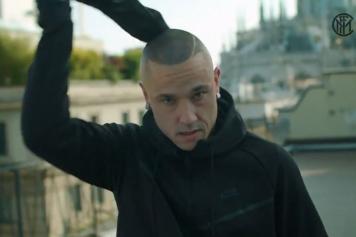 08 July at 17:15
Interviewed by 'Fuorigioco', the weekly magazine of the Gazzetta dello Sport, Radja Nainggolan's twin sister, Rania, spoke about her brother's move from Rome to Inter and his exclusion from the Belgium national team.
On the World Cup: "Seeing Belgium without Radja hurts me."
"He deserved to be there for what he did with Roma: I was almost sure he would go there, I felt very sorry ".
On the move to Inter: I do not love it and scares me from him to go away from Rome I know they will be fine in Milan, but here we were close, everything was perfect." He wanted to stay...Well, he will also give everything to Milan."
On a challenge to Juve: "We hope, I believe in it, Radja is full, he can not wait to start tomorrow, Inter have a good team, they can hurt Juve and others. He always goes on the field to win, he was already like that as a child,
Spalletti – "having the confidence of the coach is the most important thing for a player, and then with Spalletti he can play where he likes"