Former Liverpool star Carragher given red-card by Sky TV following spitting row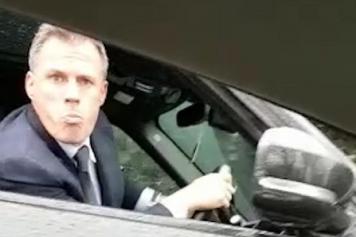 14 March at 17:10
Sky Sports has suspended former Liverpool full-back Jamie Carragher for the rest of the season.

The ex-professional turned pundit has been a key part of the networks football coverage alongside former Manchester United star Gary Neville, but after he was filmed spitting out of his car window at a United fan following last weekend's clash at Old Trafford, there have been growing calls for him to step down from his duties.

Although Neville himself has been vocal in his support for his collegue, Sky have released a statement this afternoon confirming Carragher's suspension:

""Following an internal review, Sky has suspended Jamie Carragher for the remainder of the football season.

"Jamie has taken full responsibility for what has happened and we will ensure he gets the help he needs to guarantee something like this never happens again.

"Before the start of the next season we will sit down with Jamie to discuss whether he is ready to return to his role."
Carragher has apologised for his behaviour.