Sneijder-Hazard, the present and future of Inter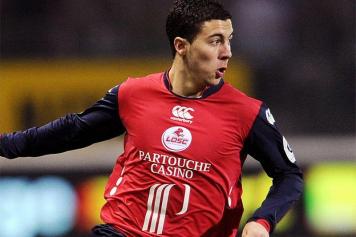 17 October at 11:00
Inter plunges back in the Champions League to forget the disappointments of the league, where the last two losses to Naples and Catania have pushed them to the relegation zone. Tuesday evening they will face the French champions Lille.

The European stage provides the chance to see two players followed by the nerazzuri: Moussa Sow and especially Eden Hazard. The first is a 25-year old Senegalese striker, top scorer of the last French championship with 25 goals, already scored in the first two days of the Champions League against CSKA Moscow and Trabzonspor. In recent months, there was talk of a possible purchase in collaboration with Genoa.

Even more interesting is Eden Hazard, a young Belgian talent, born 1991. There will be a fascinating challenge on the pitch between the two number 10 with Wesley Sneijder, the two could represent the present and the future of Inter. Sponsored by the son of President Moratti, the best player in Ligue 1, however, has already attracted the attention of several other admirers, above all Wenger, ready to do anything to bring him to Arsenal.