Sneijder: 'Here at Inter for good. If we acquire Kuyt we play in 12'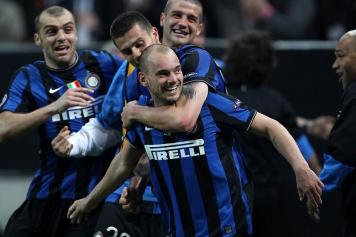 20 August at 09:30
Inter Dutch star, Sneijder, spoke about the past and the future: "It has been a fantastic year and I hope we'll win other trophies. The team hasn't changed and we are still hungry. We want to keep on winning".
"With Kuyt is like playing in 12, not 11. He runs for two players and he's game is crucial both for the national team and for Liverpool".
"We are still the favourites for the title. Our target is again the Champions League final. Mourinho will improve Real Madrid, but this won't be enough. I speak to him often, ma we haven't discuss my return to Madrid".
"Everything is possible in the world of football, I am 26 with at least 8 more years to play. At Inter for good? Why not?"
(Corriere dello Sport)