'Sounds like a violin', 'average apart from brace', Italian papers react to Ronaldo's performance vs. Empoli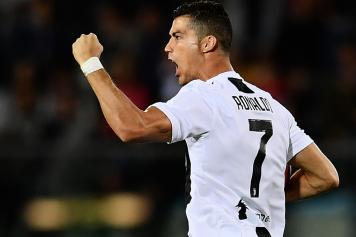 28 October at 14:35
Following an impressive performance last night against Empoli, scoring two goals for Juve to turn around the game, Italian media has a lot of praise for Cristiano Ronaldo as he's starting to show what we all know him for.
Tuttosport, La Gazzetta dello Sport and Il Corriere dello Sport have had their say on the Portuguese star.
Tuttosport rates Ronaldo at 8/10 and praises the striker for carrying the team on his shoulders by dictating the play and giving his teammates a wake-up.
As per La Gazzetta dello Sport, Ronaldo was average for most of the game but it was all decided by his goals, with the latter being a 'ball of fire'. Rating? 7.5/10.
Il Corriere dello Sport follows the same pattern and gives him 7.5/10, while stating that: "Sure, he gets lost in the presence of Bernardeschi and Dybala, but then he takes the ball and sounds like a violin".
Click on the gallery for the complete rating of Juventus from the papers.