SPAL star talks about achievements after receiving Italy call-up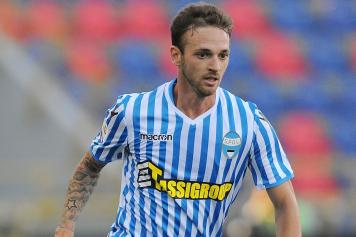 10 September at 12:20
SPAL wing back Manuel Lazzari received his first Italy call up and he went on to celebrate all the first time achievements in his career so far, starting from his academy days.
"The first time I pulled on a football jersey was in Trissino, my home town, near Vicenza. It was love at first sight, as I always dreamed of doing this for a living," Lazzari told the official FIGC Twitter feed.
"My first trial was at Vicenza at the age of 12-13, and I ended up spending four years in their youth academy."
"When we secured promotion into Serie A for SPAL. I've been wearing the Number 29 jersey for the last three years, with SPAL in Serie B. My daughter was born on the 29th and so was my sister, so it has always been my favourite number.
"My first time at the Coverciano training ground was last Sunday evening. I got goosebumps, it was an indescribable emotion being here."