Spalletti comments on Perisic-Man Utd rumours and blasts Lautaro's father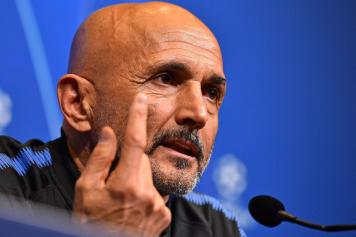 01 December at 15:35
On the eve of the Serie A match against Roma, Luciano Spalletti was present at the pre-match press conference
to speak to the media
.
"Return to Rome? It gives me good feelings to return to a city where I trained and live for many years. Perisic's statements? Normal statements in football. He said normal things and he is very happy at Inter," Spalletti said.
"Lautaro? I only know him from the Martinez family. It is important that he realizes that his father in this way creates problems for him as a player, his image and the relationship with his teammates. To become a top player, you must also manage yourself and those around you if they create problems.
"Tottenham? We analyzed the game. The team did a great job. We conceded at a time when we looked best, creating important opportunities. But it is all under control, the team perhaps played a better game at Wembley than at home.
"Nainggolan? He got injured during pre-season which created complications. Then he had a couple of annoyances that can resemble relapses. This happens. He is sorry because he would like to make a contribution to this team.
"Champions League race? Nothing is decisive yet. As I said before, Roma is one of those teams that can ring a series of important results. We must have our goal beyond the name of the opponent. We have to win as many games as possible, without calculations," he concluded.